Hi everyone! I'm starting a weekly post every Friday that will be a "roundup" of the things that happened for us that week. It's really just to help me make sure I post at least once a week about what's going on, since I haven't been the greatest about updating lately.
Things that are going on right now:
Jason and I are moving in a couple weeks. We got an apartment in the same apartment complex as his brother Tyler and our sister-in-law Sarah, and we are so excited about it. We're moving September 30.
Ellie's a genius. Really. I'll have to do a post next week to expand on this. She's just one smart little girl.
My sister Alyse made it to Florida! She's the one that had baby Ezra the first week of August. The original plans were for her, her husband Tanner, and the baby to all move to Florida (where Tanner is starting podiatry school) on August 16th, but Alyse developed a complication from her labor called endometritis. It's an infection of the uterus, and it can be really serious. She likely got it because of how long she had to push (4 1/2 hours) and because she had a third degree tear. Her doctors told her to delay going to Florida until she was better. Tanner still had to go, because his school was starting, so Alyse stayed at my mom's house until last week, when the doctors gave her the all-clear to move and she and Ezra flew to Florida. She's there now, settling in with Tanner and Ezra. My mom's out there right now too, helping her get moved in.
We forgot to take our trash out on trash day last week. It was pretty much the worst week we could have forgotten - we cleaned out the fridge, so the trash can was all full of gross stuff to make it smell especially bad, and then we had a two week heat wave, and then it was labor day this Monday so trash day was pushed back to Friday instead of Thursday! So, it had two weeks for everything to get more and more and more reek-y. And did I mentioned the trash can is usually right outside me and Jason's window? So we put the trash cans out on the street Wednesday night, pretending we forgot the whole Labor-Day-pushed-the-trash-day-back-one-day-thing. Luckily, a lot of people on our street really did forget (they weren't thinking about trash as much as we were) and so our trash cans had a lot of company on the street yesterday, waiting for a trash guy that never came. But he'll come today, and then all will be well again!
I hatched another brilliant plan. (I deleted that because I was like, I can't say that, it sounds like the Brain from Pinky and the Brain. But then I was like, yes I can, and typed it back.) Lately I've had a lots of things I've been thinking of, all of which would work well on a schedule - meal plans, blog post series, activities with Ellie, personal goals, date ideas, school plans - but I had too many of them to fit on a regular calendar. With school starting for all the schools in our area this week, the idea came to me of those planners we used to have in school. You remember those? I loved my planner. Anyway, I was thinking that would be perfect. So, I headed down to the dollar store and got a monthly planner and a weekly planner. And I've started to put everything into them. For example, you know how I said on Sunday that I'm starting a new series of blog posts where every Sunday I'll talk about what we believe? I've got that written down for every Sunday, with the topic for each week. And this weekly roundup thing? That's in there too, every Friday. I've got the dinner plans for the next week written down. I've got what school topic I want to study each week written down (more on that below). It's just all coming together and I love having all my thoughts written down in one, easy to see at-a-glance place. Here are some terrible pictures I took on my webcam to show you guys what I'm talking about:



My month planner - where I can see everything all at once

My weekly planner - where I can write about each thing in more detail

I'm so excited about this new system!
I've been organizing a lot of files on my computer and external hard drives lately, deleting duplicates and stuff I don't need anymore. As I've been doing so, I've come across a lot of school files from BYU - lots of powerpoints and whatnot for various classes. I've been really happy to discover them, as I loved (almost all of) my classes and would love a refresher on them, so I don't feel like I'm forgetting everything I earned a degree for. So, I listed what classes I had material for, and wrote down in my calendar a class to re-study for each week for the next couple months. On that class's week, I'll go through all the powerpoints I have and read through all the supplemental material I have for it.
We went to the park one morning a couple weeks ago. Jason ran a couple miles while Ellie and I played on the playground. Here's Ellie intently eating crackers, and then smashing them into the ground with her water bottle:



(Here's Ellie directing me to take a picture of the trees and field behind us.)

(Here's the picture I took to satisfy her.)

Lifting the water bottle...

And smash!!

Then Jason was done running and we all played in the leaves. Just like when we were at my mom's house, Ellie kept running around, pretending to fall down, and saying she was "stuck" on the ground.

"Stuck!"

"Stuck!"

Me trying (and failing) to climb a tree. I think I could have done it if I wasn't pregnant. Jason was able to do it.

Sarah had her birthday a couple weeks ago. She and Tyler came over for a birthday dinner, and Jason's mom made her this awesome Avengers cake:



The top layer is Thor's hammer and a lightning bolt in a rock, the second layer is Iron Man's suit, the third layer is a brick wall with the Hulk's fist breaking out, and the bottom layer is Captain America.






I ordered a couple things from Shutterfly this week. They posted a code on their Facebook page for a free set of four 2x2 magnets, and I wanted to take advantage of that. I also had a $10 off $10 code, and found a code for a free 8x8 photo book that expired the same night. So, I made two sets of magnets and used Shutterfly's software to retrofit an 8x11 book I made earlier this year into an 8x8 one. After doing some slight adjustments on the 8x8 book to fix the picture layouts that had been altered by the size change, I ordered the two sets of magnets and the 8x8 book. With the promo codes and the deals running on the site, here's how the price broke down: One magnet set, normally $14.99: $0. Second magnet set, normally $14.99, 50% off (it was on sale): $7.50. One twenty-six page 8x8 book, normally $29.99 plus $6.00 ($29.99 for the first twenty pages and $1.00 each for each additional page): $4.50. (The $29.99 was completely discounted with the free 8x8 book code, and the $6.00 was knocked down to $4.50 with a 25% off sale.) The $7.50 and $4.50 added up to $12, so then $10 was taken off all that with the $10 off $10 code. Shipping & handling and taxes: $13.78. Total: $15.78. ($2 for both sets of magnets and 8x8 book, $13.78 for shipping, handling, and taxes.) Here's what the magnet sets and the book look like: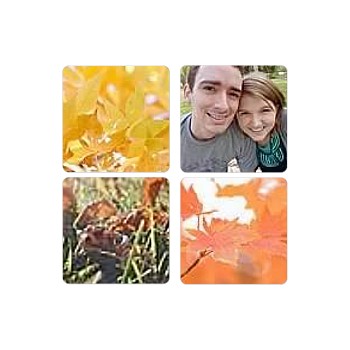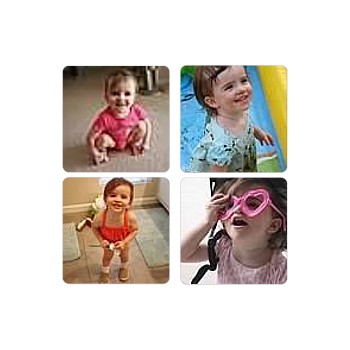 The second thing I ordered from Shutterfly was the "Second half of 2011" book that I'd been working on. I had so many photos from 2011 that I couldn't fit them all in one book. I already made and ordered the "First half of 2011" book earlier this year, but the second book has just been sitting half-made in my account. Well, I got a free 8x11 photo book code this week as well, and the code expired at the end of September. I figured I'd make the book, wait for a good sale, and order it by the end of the month (the "free" part of the "free 8x11 book" code applies to the first twenty pages. Any additional pages cost the original price $1.00 each, unless you order during a sale, which will discount their price by the sale percentage.). And that's exactly what happened. I spent a couple days finishing it last week. Then, today, I got a code in my email for 50% off. I went to Shutterfly and entered it in my account, and saw that it let me stack three separate discounts to get a great deal. Here's how the price broke down. Original price of my 82-page 8x11 hardcover photo book: $101.99. With the 50% off code applied: $51.00. With the "Free 8x11 Book" code applied (worth $39.99): $11.01. With the 20% off sale applied: $8.81. With $8.99 shipping and $0.97 tax: $18.77. So, I got a $102 book for $18.77. Woot! I think that may be one of the best Shutterfly deals I've ever gotten. And I was playing around with the numbers (because I'm a nerd and I do that), and the order in which they applied the discounts made a big difference. Anyway, I'm very happy. Here's that book:





And that's been most of the stuff going on lately! There's some more that I'm sure I'll think of later. But that's a ton, and I'm sure it'll do for now. :) I hope you have a great Friday!