Well, I've been asked several times if I made a template as I went along. I finally made one this last week and uploaded it so anyone can use it. And here it is!
To download the
free Quiet Book template, click
here
or on the picture: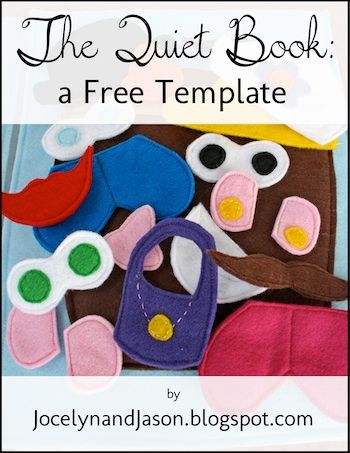 Here's what all the different pages look like (you can click on any of them to download the template):
So there you go! Enjoy!