Hi everybody! I hope you're having an awesome day so far. :)
So, for the time that we're living down here in California, I plan to take full advantage of the fact that we are so close to family and friends. Yesterday, being so close to them meant that Jason, Ellie, and I were able to go spend an afternoon with my grandma and grandpa!
I love my grandma and grandpa. They are so wonderful. Growing up, we would regularly have Sunday dinners at their house with all my aunts, uncles, and cousins. (My grandma makes the best roast beef, mashed potatoes, fruit punch, and fruit jello in the world, by the way.) Because of them, I was able to develop really good relationships with everyone on my dad's side of the family. I'm really grateful to be able to be back down here for this year and be able to get to go to these Sunday dinners again. We already got to go a dessert night with everybody this last Sunday (and we've only been down here like three weeks!).
In addition to being kind and loving and everything grandparents (and great-grandparents) should be, my grandma and grandpa are also some of the most fun people to play games with. I have played Uno, Beyond Balderdash, and Sequence with them at our family get-togethers more times than I can count.
Today we visited and they played with Ellie, and we played Sequence with yummy snack bowls full of nuts, candy, and grapes at our fingertips. (Girls tied boys 2-2, by the way.)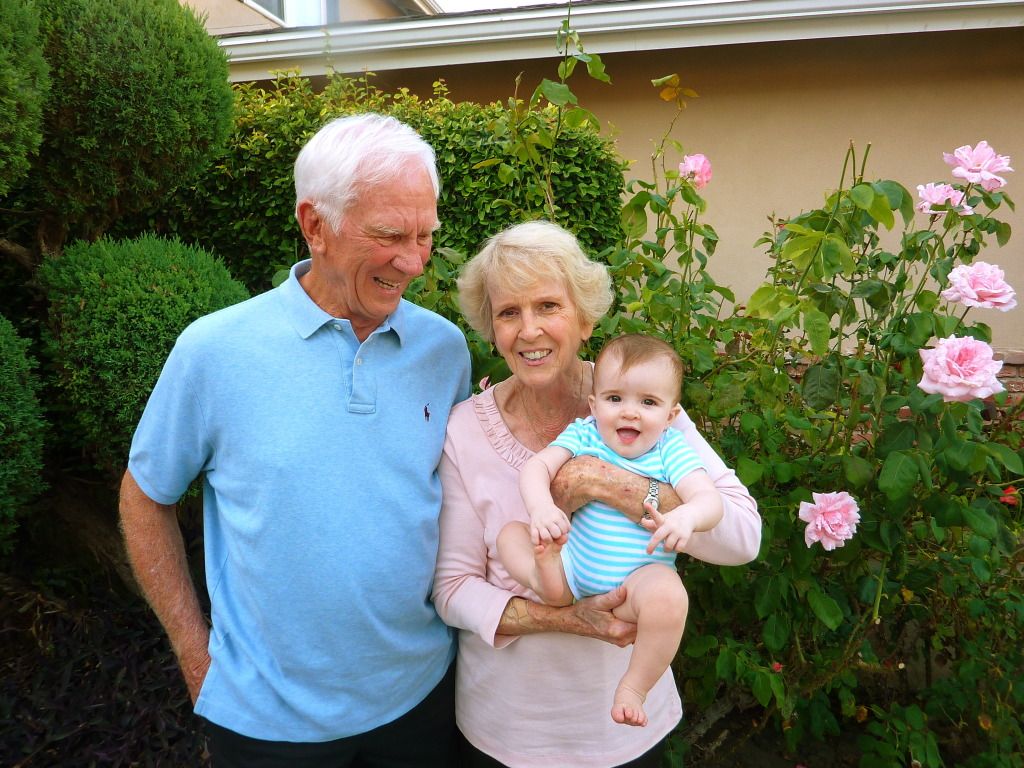 My grandma and grandpa rock!