Well, we made it! We're here in California. It's been a (very) busy week for us, but a good one.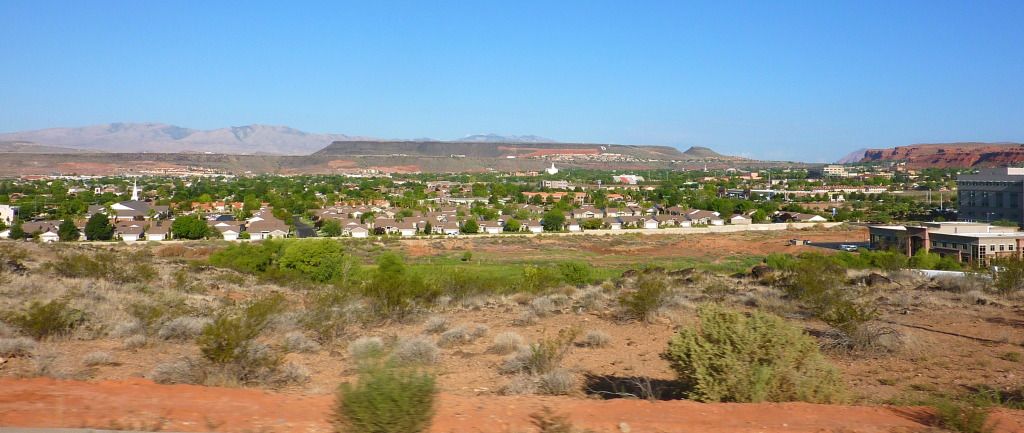 Goodbye St. George!
Last Friday was a whirlwind. We finished packing up our apartment with the help up my mom and step-dad (thank you!), loaded everything onto the moving truck that my dad (thank you!) lent us and Jason's parents (thank you!) drove up to St. George, cleaned the apartment, and handed over our keys.
Even though they had just driven to St. George that morning and then helped us load the truck, Jason's parents decided to drive back to California that same day. Jason and I decided to stay at my aunt and uncle's house in St. George (thank you!) and drive down the next morning, on Saturday.
Later that night we got a call from Jason's parents that made us very glad we had decided to wait. They, and all the people around them, had gotten caught in a crazy desert storm. They had been driving in gusts of wind and rain when all of the sudden the visibility dropped to almost zero. They couldn't see the big rig on the left, they couldn't see the car on their right, and they couldn't see the van that had been in front of them. They braced themselves, expecting to hit or be hit by another car, and they said quick prayers that they'd be okay. And, miraculously, they weren't hit. After a moment they drove out of the zero-visibility area, and turned to see the other cars behind them. There weren't any. Not a single car followed them out of that area. They're pretty sure there was some kind of massive pile-up, but they weren't in it. We are
so
glad they're okay and we're
so
glad we weren't caught in that weather!
Saturday was much less eventful; Jason and I drove safely down to California, and we unloaded the truck that afternoon at Jason's parent's house. (Also, by "we" I mean Jason, his brother, and his dad. I was mostly watching Ellie, along with Jason's mom and our sister-in-law. We did get a couple boxes off the truck, but I have to give most of the credit to the men.)
On Sunday we went to church, and it was so nice to have extra help with Ellie. I'm so glad we'll have Jason's parents to help us entertain her during church this year! She is
extremely
wiggly. My mom always says that I was a "feisty" baby, and from wrestling with Ellie Jason and I know exactly what she means. On top of that, when James (Jason's dad) was playing with Ellie during church this Sunday, he mentioned that Jason was exactly like this as a baby too. So, feisty Jocelyn baby + wiggly Jason baby = We're doomed. Ah, well. I'm sure our parents see it as our just rewards.
We've spent the last couple days unpacking and moving in. All is going well. My secret project that I'm working on that I find really exciting that you probably won't find nearly as cool as I do is going well, too. In case you were wondering.
Anyway, that's pretty much all for now! I have to get back to organizing. I do want to mention, though, that Alyse and Tanner (my sister and her husband) visited us the last weekend we had in St. George. We really enjoyed them staying with us. I'm glad they got to see Ellie before we moved.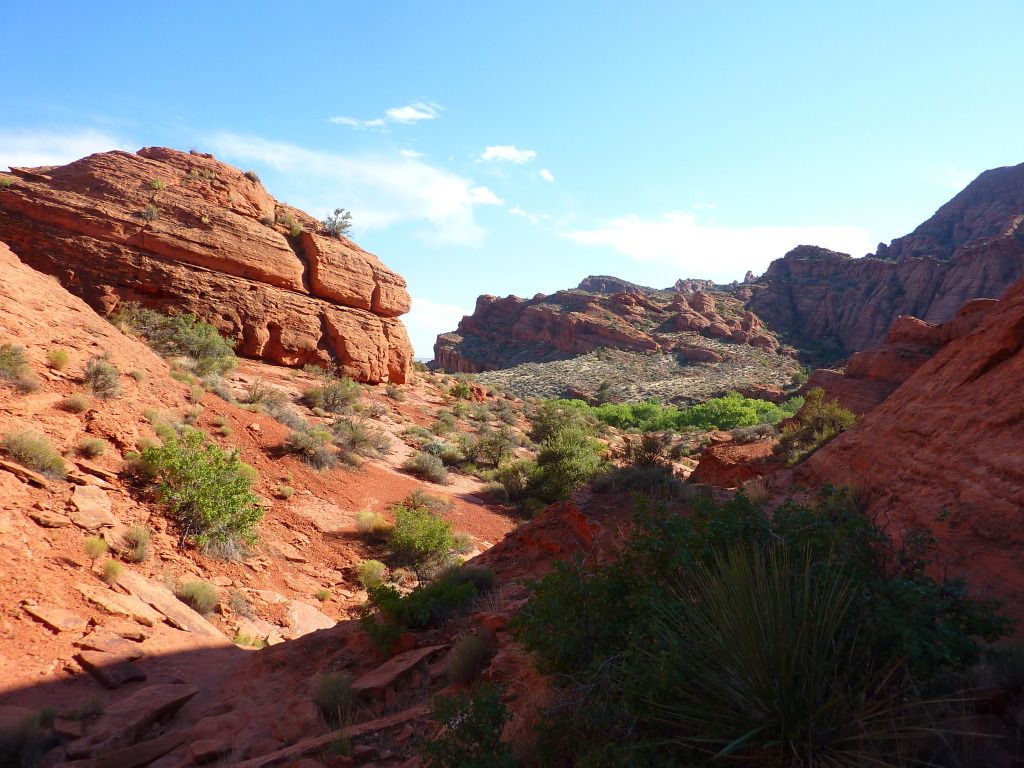 We went hiking with them. Aw, isn't St. George pretty?
Happy!
I hope your week is going well!